PAUSE PLATFORMS: West Toronto Railpath
Year: 2017
Location: West Toronto Railpath
====\\DeRAIL Platform for Art + Architecture
Role: Co-curator / Co-producer
Artists participating:
Pause Platforms are inspired by the concept proposed by Parkdale resident and designer Andrew Jones and fabricated by Marek Kubat
Partners:
TD Friends of the Environment Foundation, Councillor Ana Bailăo , Rio Tinto, Castlepoint Numa, Greybrook Realty Partners, Choice Properties REIT, TAS Designbuild, TRAM Developments and individual donors.
Featured in: Metro News Toronto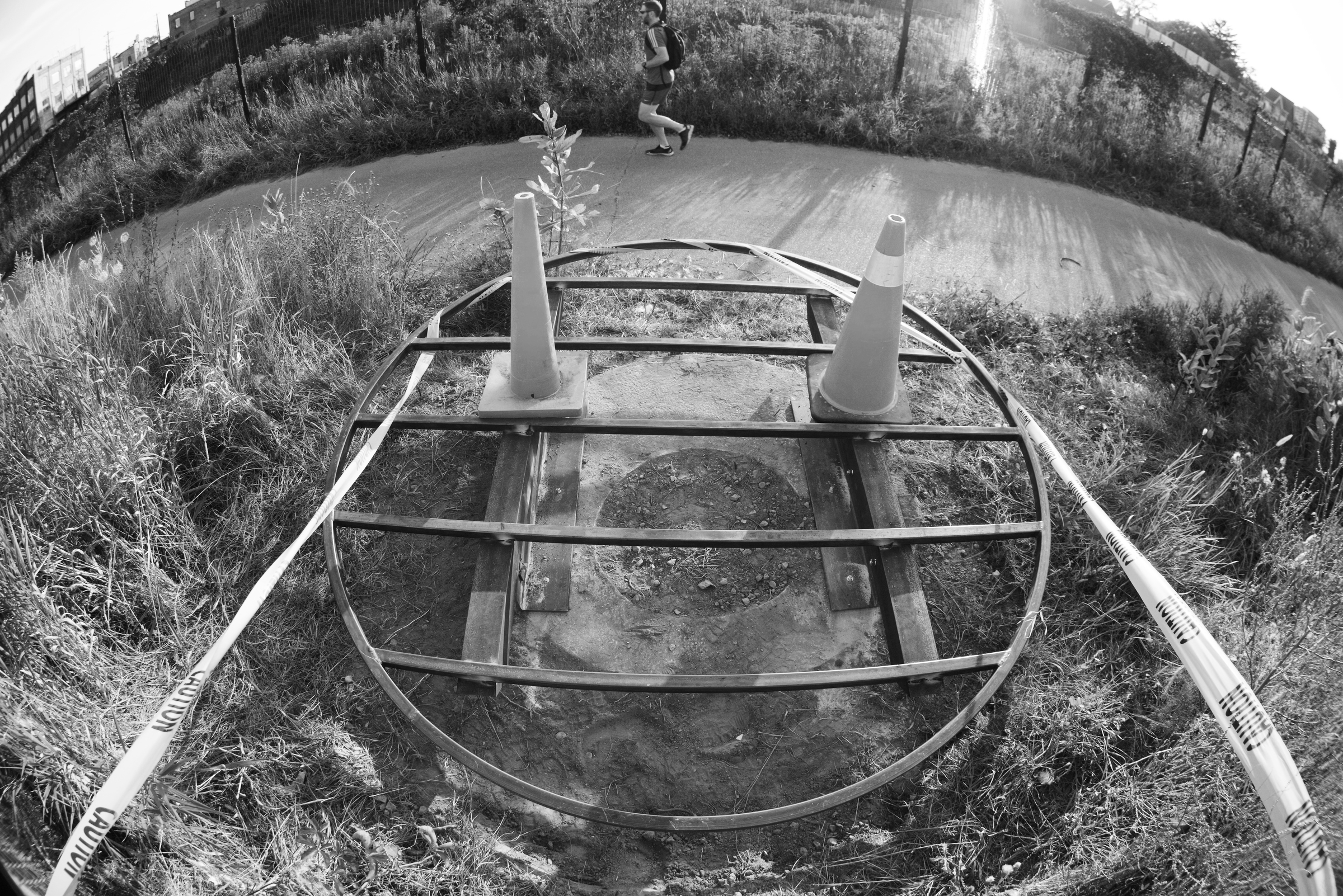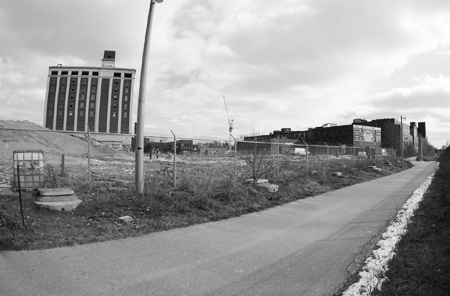 Within a month of officially opening with "We Pause at Twilight", the Pause Platforms were featured in a Metro News roundup of "totally inventive public art projects across Canada", which stated: "This work by DeRAIL sets little stages for a shared sense of public landscape. They draw attention to the pockets of industry and nature in a changing city". - Jason Logan, Metro, Oct 16 2017
Lying down or sitting doesn't always feel like an
option to us in public. But consider this a quiet
dance and exploration of how your body can exist
in a different relationship to gravity.
- Excerpt from "We Pause at Twilight" audio script, Cara Spooner, 2017
====\\DeRAIL Platform for Art + Architecture is a non profit, independent arts producer and alternative platform for dialogue and collaboration across disciplinary, geographical, and ideological boundaries. ====\\DeRAIL commissions and produces place-specific art projects to foster new conversations about public space design and contemporary city building. We bring a linear landscape to life through contemporary art by moving beyond the walls of traditional gallery spaces to offer a new experience to both citizens as participants and artists as contributors.
====\\DeRAIL is the vision of designer and public art curator Gelareh Saadapajouh and landscape architect Victoria Taylor. With years of combined experience as designers, artists, exhibition and public art curators, these emerging cultural producers push the definition of public art to produce unique and creative socially-engaged/place-specific programs to explore the shared linear landscapes of our city.